< Analyzing Data | Table of Contents | Quick Queries with Query Wizard >
Searching is easy. Press Ctrl+F (of go to Edit menu and select Find...) and the seach field will appear in the bottom of the Tree View: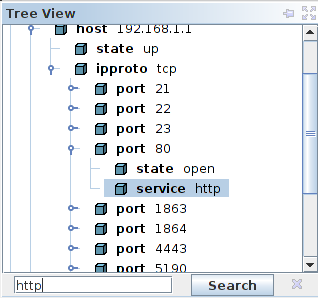 Searching
Type in the text you want to search for and press Enter or click on Search button. MagicTree will search for text you have entered from the currently selected node in the tree till the end of the tree and select and show the first matching node. Clicking on Search button or pressing Enter will search for the next matching node.
< Analyzing Data | Table of Contents | Quick Queries with Query Wizard >